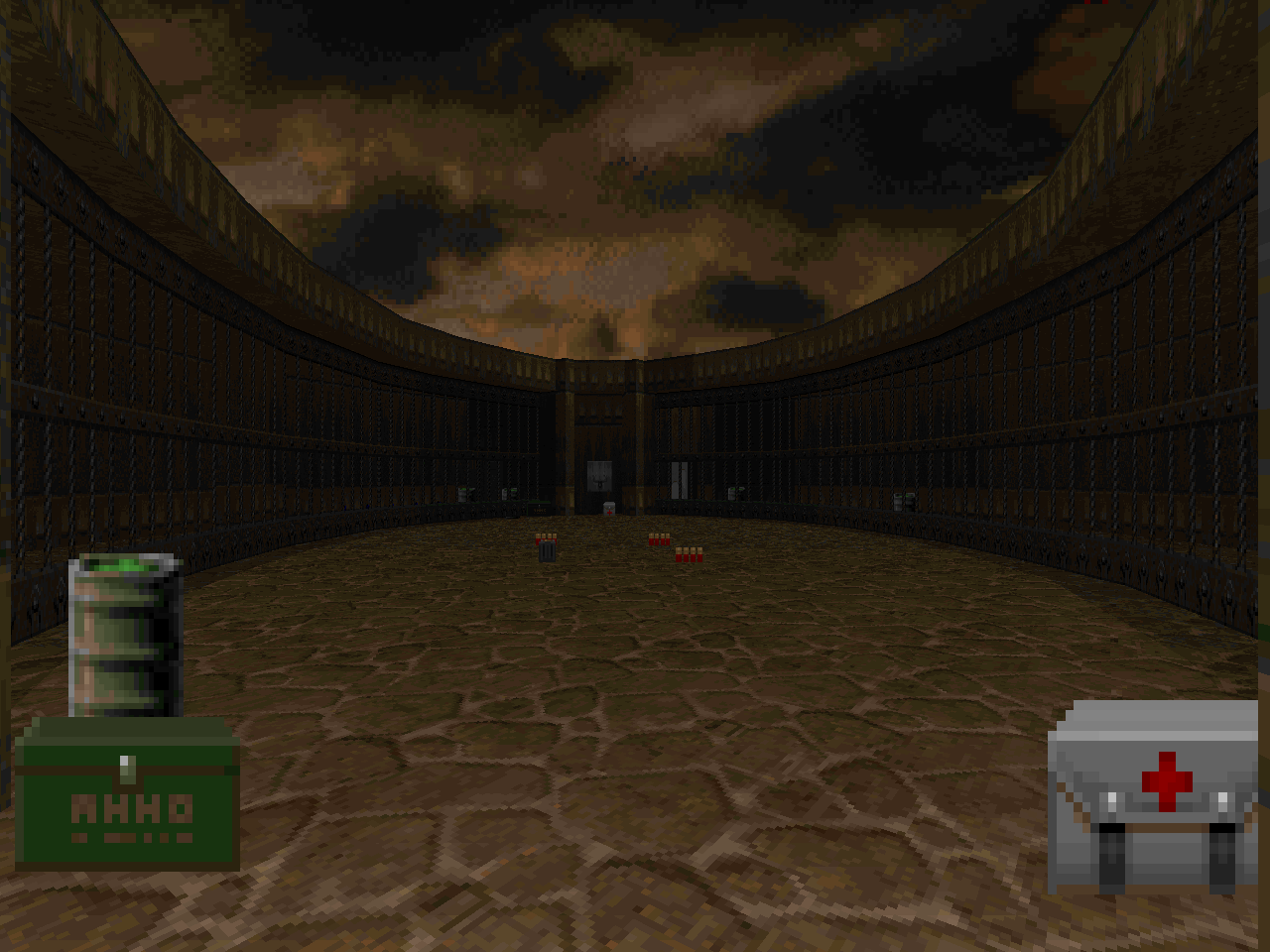 PUREDOOM was going to be a
Doom II
megaWAD released piecemeal by the author, Joe Pallai. Only three of the levels were actually uploaded to the /idgames archives with a fourth submitted to the initial draft of the
Plutonia 2
project.
Crossfire
was the last of these maps to be published but it is the intermediate one in terms of the intended running order, the MAP04 to
Entryway
's MAP01 and
The Gate
's MAP08. As was the case with the others it saw itself uploaded in 2000, laying the ground for a select pedigree that gave way to a distinguished issue including
2002: A Doom Odyssey
,
End Game
, and the aforementioned sequel to
The Plutonia Experiment
.